St. Louis Couple Defends Home with Guns (McCloskeys)
⇅
---

#News & Politics
A St. Louis couple set the internet ablaze yesterday as Americans from both sides of the political spectrum weighed in on their "pointing guns" at protesters to deter potential looters.
Multiple videos of Mark and Patricia McCloskey went viral showing them standing guard outside their home. Mark was armed with an assault rifle and Patricia with a handgun.
The large group broke into their neighborhood to march to Mayor Lyda Krewson's home to demand her resignation.
Much of the mainstream media coverage of the incident conveniently neglected to mention that part of the story, that the "protesters" broke down the gate to gain entrance to the neighborhood.
Mark can be heard on video warning the crowd to leave and that they are on "private property." A photo taken of the entrance shows a "private property" sign prominently displayed.
Mr. & Mrs. McCloskey, who have been demonized by leftist media outlets, broke their silence yesterday and told the world that they were "in fear for their lives."
The McCloskeys say they received multiple threats and called the police before retrieving their weapons including the threat of death, burning their house down, and killing their dog.
Local law enforcement is investigating to determine if any laws were broken. It has been reported that the couple are both attorneys who have been practicing for 30-plus years.
The police report of the incident reads in part.
"Once through the gate, the victims advised the group that they were on a private street and trespassing, and told them to leave. The group began yelling obscenities and threats of harm to both victims. When the victims observed multiple subjects who were armed, they then armed themselves and contacted police."
The video garnered millions of views and was even retweeted by President Trump.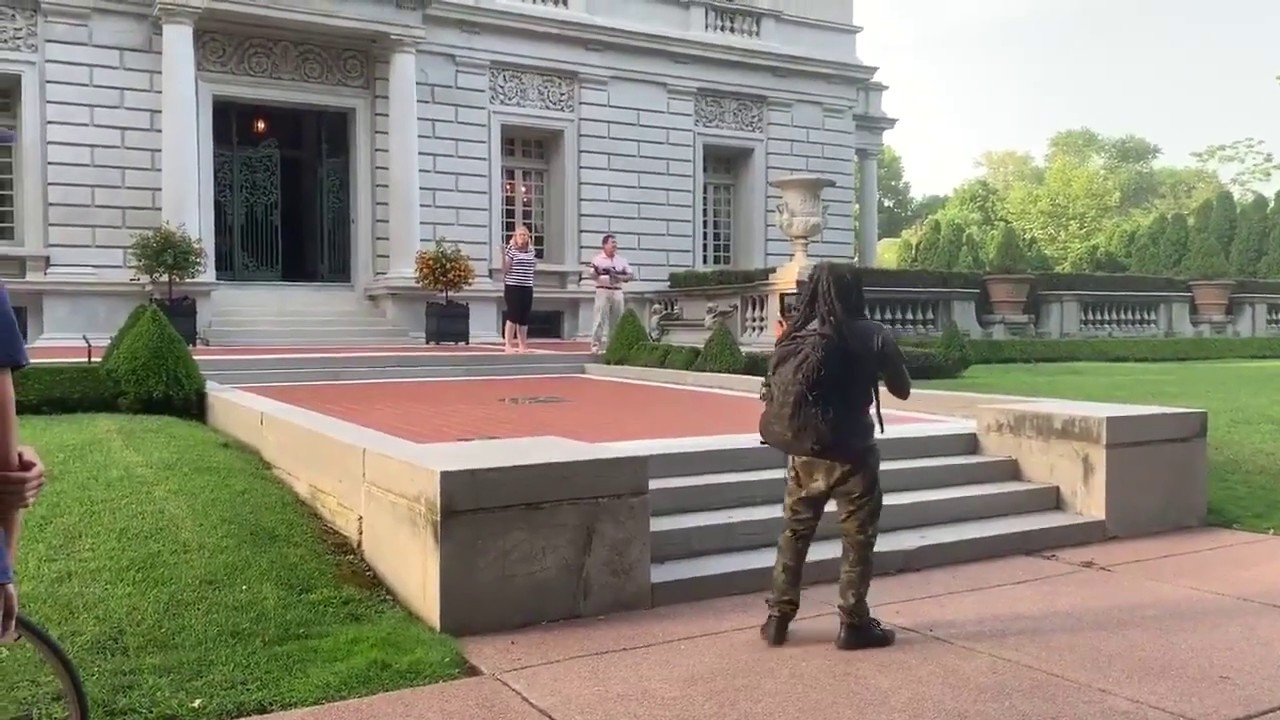 Next videos
arrow_upward